Second Sunday of Lent Bulletin - February 28, 2021
MASS WILL BE LIVE STREAMED
ON SATURDAY EVENING THIS WEEKEND.


Click on link below to view steps to access
Live Stream Videos of Mass on YouTube.




Masses for Second Week of Lent
Tuesday, March 2 @ 6:00 p.m.
†Tim Thomas, ††Sarah & Connor Roesch
Wednesday, March 3 @ 8:00 a.m.
††Clem & Lucille Rubenacker, ††Sarah & Connor Roesch
First Friday, March 5 @ 8:00 a.m.
††Gus & Agatha Karcher, ††Sarah & Connor Roesch
Holy Hour 8:30-9:30 a.m. following Mass
Third Sunday of Lent
Saturday, March 6 @ 5:00 p.m.
††Floyd & Norma Collins, ††Lee & Charlene Rubenacker, ††Joe & Lena Rapp
Sunday March 7 @ 8:30 a.m.
All Parish Family
We are still accepting Mass Intentions
We the parishioners of St. John the Baptist,
brothers and sisters in Christ, accept as our mission:
† to know our faith and share it with others,
† to continue to grow spiritually with respect for the sacraments,
† to celebrate the liturgy and the Holy Eucharist as the center of our Christian life,
† to live by truth and love,
† to serve those in need, to teach by example, and thereby strengthen and inspire our Parish family in accordance with the Roman Catholic Church
Office Hours
Tuesday thru Friday 8:00 a.m. - 2:00 p.m.
Closed for Lunch Noon - 12:30 p.m.
Visit Parish Website For
Bulletins: New & Old
Calendar
Photo Gallery
Monthly Ministry List
https://hamiltoncountycatholic.org/
Collection February 21-22
Envelopes (45) $1,928
Loose $ 40
Ash Wednesday (11) $ 220
Black & Indian Mission (7) $ 100
Total $2,288
Your financial support remains an important part of our Parish life and helps us keep going. Please continue giving your time, talent, and treasure at this difficult time. Please mail, drop-off your offertory in the mailbox by Parish office front door. In the midst of COVID-19, our Parish still needs to operate. Thank you for being generous, during this difficult time!
PRAY FOR THE SICK & HOMEBOUND
Edith Haas, Larry Hunt, Marie Hopkins, Bill Lueke, James Frey, Bob Wilson, Kent Karcher, Larry Nice, Paul & Helen Wellen, Kenneth Karcher, and Mary Karcher.
Reminder: Due to federal privacy laws, we are not allowed to list people or visit who are sick or in the nursing home without written authorization from that individual or from their immediate family who has authorization. Form can be requested from the office.
RCONCILATION
March 2 at 5:00 p.m. Please contact office to reserve time.
PSR NEWS
PSR this Sunday at 9:30 a.m.
PRESBYTERAL COUNCIL MEETING
Father Ptak will be gone to Presbyteral Council Meeting on March 1.
HOLY NAME MEETING
Monday, March 1 at 7:00 p.m.
REMINDER
Please contact office for funerals and baptisms. For weddings contact office six months before.
ONE STRONG MISSION NEWS
Mark your calendar for our Drive-Thru Breakfast Fundraisers on March 14 and April 11. More details as dates get closer.
ST. ELIZABETH'S ALTAR SODALITY NEWS
Cookbook Recipes still needed.
Several ways to submit recipe(s):
· place in envelope in the back of church or tote outside the office door.
· email to sjbrecipes21@gmail.com
· uploaded to www.typensave.com Login info - username: sjbrecipes21 password: pepper241
Last day to submit recipes for the cookbook will be April 11.
Questions or help contact Andrea Short or Bethany Wellen.
DIVE-THRU LENTEN FISH FRY
February 26 from 5:00-7:00 p.m.
KC #8745 @ Dahlgren
KC #7118 @ Enfield
March 5 at Piopolis Hall
5:00-7:00 p.m.
Social Committee
March 19 at Piopolis Hall
5:00-7:00 p.m.
Social Committee
March 26 at Piopolis Hall
5:00-7:00 p.m.
KC #7118
2021 CSMA COMMITMENT WEEKEND MARCH 6-7
Next weekend, every parish in the diocese will be participating in CSMA. This annual collection supports the ministries and agencies in our diocese whose scope of service could not be duplicated by an individual parish. Our parish participation goal for the appeal is 179 households and our financial target is $11,570 ($288 lower than last year). You will have an opportunity to make your pledge or gift at Mass next weekend. If you do not receive a pledge card in the mail or forget to bring it, please use one of the reply envelopes that will be available as you exit church. If you are unable to attend Mass in person, please return your pledge card to the parish office. No gift is too great or too small. Please be as generous as you are able.
PLASTIC TOTE BY OFFICE DOOR
Weekly bulletins

Living Faith Books (January - March 2021)
DIOCESES OF BELLEVILLE ~ ADOPT A SEMINARIAN
Cards located as you exit church. There are lots of ways to help: Remember his birthday, become a prayer warrior, send a care package, or send notes of encouragement to name a few.
CRS RICE BOWLS
In Madagascar, half of all children are undernourished. That means 50% of kids won't grow to reach their full potential. But communities changing this by focusing on improving health and nutrition. What role has food played in your life? How can you help those who lack access to enough nutritious food. Visit crsricebowl.org to learn more. We still have some Rice Bowls are still available as you exit church, pick yours up today!
Contact Windy Fink for more information at 618-722-5048 or wfink@diobelle.org.
RESERVE YOUR DAY TO ATTEND MASS
It is important to call or email office to reserve a day to attend mass, before 2:00 p.m. Friday. 618-648-2490 OR catholic@hamiltoncom.net. If you leave a message, please leave your name, number, and day you want to attend.
Tips for All Worshipers
.pdf
Download PDF • 6.07MB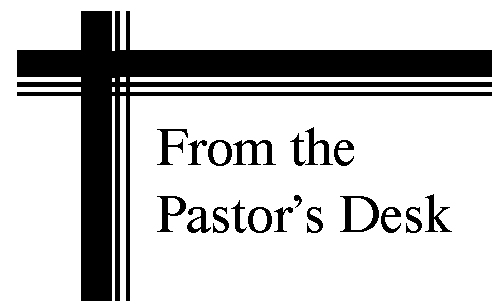 While Fridays in Lent normally are a day of abstinence from meat for Catholics, canon law provides an exception for solemnities that fall on a Friday. The Solemnity of St. Joseph on March 19 will be on a Friday this year; therefore, Catholics are not obligated to maintain the usual Lenten abstinence on Friday, March 19, 2021. Canon 1251 notes, "Abstinence from meat, or from some other food as determined by the Episcopal Conference, is to be observed on all Fridays, unless a solemnity should fall on a Friday. Abstinence and fasting are to be observed on Ash Wednesday and Good Friday."
Fr. Slawomir Ptak
REOPEING CHURCHES - REVISED METRICS - FEBRUARY 24, 2021
Click on link below to view.
02242021 Guidance for Parish Celebration
.
Download • 125KB