Second Sunday in Ordinary Time Bulletin - January 17, 2021
Click on link below to view steps to access
Live Stream Videos of Mass on YouTube.




Masses for Second Week in Ordinary Time
Tuesday, January 19 at 6:00 p.m.
††Joseph & Verla Bowling
Wednesday, January 20 at 8:00 a.m.
†Rose Maloney
Thursday, January 21 at 8:00 a.m.
†Amanda Butkovich
Masses for Third Sunday in Ordinary Time
Saturday, January 23 at 5:00 p.m.
†Dean Rubenacker, †Bernadine Spencer, †Beverly C Przygoda
Sunday, January 24 at 8:30 a.m.
All Parish Family
We are needing Mass Intentions for 2021
We the parishioners of St. John the Baptist,
brothers and sisters in Christ, accept as our mission:
† to know our faith and share it with others,
† to continue to grow spiritually with respect for the sacraments,
† to celebrate the liturgy and the Holy Eucharist as the center of our Christian life,
† to live by truth and love,
† to serve those in need, to teach by example, and thereby strengthen and inspire our Parish family in accordance with the Roman Catholic Church
Office Hours
Tuesday thru Friday 8:00 a.m. - 2:00 p.m.
Closed for Lunch Noon - 12:30 p.m.
Visit Parish Website For
Bulletins: New & Old
Calendar
Photo Gallery
Monthly Ministry List
https://hamiltoncountycatholic.org/
Collection January 9-10
Envelopes (143) $ 4,024
Loose $ 21
Youth (3) $ 3
Retired Diocese Priests (3) $ 20
Needy in Parish (5) $ 10
Solemnity of Mary (3) $ 85
Easter (1) $ 2
Immaculate Conception (4) $ 29
All Saints (2) $ 4
Assumption (1) $ 2
Christmas (4) $ 44
World Mission Sunday (3) $ 14
Holy Land (1) $ 2
Communication (2) $ 4
Peter's Pence (1) $ 2
Human Development (2) $ 4
Needy In Diocese (3) $ 54
Religious Retirement (4) $ 109
Guatemala Mission (6) $ 60
Home Missions (2) $ 4
Seminarian Education (2) $ 4
Building (7) $ 105
PSR (4) $ 8
One Strong (22) $ 435
Scholarship (6) $ 42
Cemetery (8) $ 110
Total $ 5,201
Your financial support remains an important part of our Parish life and helps us keep going. Please continue giving your time, talent, and treasure at this difficult time. Please mail, drop-off your offertory in the mailbox by Parish office front door. In the midst of COVID-19, our Parish still needs to operate. Thank you for being generous, during this difficult time!
2020 CONTRIBUTION STATEMENTS
will be mailed out this year, due to COVID. They will be placed in the mail January 22.
PRAY FOR THE SICK & HOMEBOUND
Edith Haas, Larry Hunt, Marie Hopkins, Bill Lueke, James Frey, Bob Wilson, Kent Karcher, Larry Nice, Paul & Helen Wellen, Kenneth Karcher, and Mary Karcher.
Reminder: Due to federal privacy laws, we are not allowed to list people or visit who are sick or in the nursing home without written authorization from that individual or from their immediate family who has authorization. Form can be requested from the office.
PSR NEWS
PSR will resume this weekend.
REMINDER
Please contact office for funerals and baptisms. For weddings contact office six months before.
KNIGHTS OF COLUMBUS NEWS
KC #8745 @ Dahlgren:
Meeting January 21
Drive-Thru Pulled Pork Hamilton County Relay for Life Fundraiser January 23 Starting at 5:00 p.m. Cost by Cash Donation
KC #7118:
Meeting January 21 Wild Game Night @ Piopolis.
Drive-Thru Fish Dinner January 30 5-7 pm - $10 per plate @ Enfield.
Masks and social distancing required.
CSMA GOAL $11,858
Our Parish has pledged $4,161.Please help us meet our goal!
PLASTIC TOTE BY OFFICE DOOR
Weekly bulletins

Living Faith Books (January - March 2021)

Funeral Home 2021 Calendars
THE VOCATIONS OFFICE
DIOCESES OF BELLEVILLE ~ ADOPT A SEMINARIAN
Cards located as you exit church. There are lots of ways to help: Remember his birthday, become a prayer warrior, send a care package, remember him at Christmas, or send notes of encouragement to name a few.
RACIAL HARMONY PRAYER SERVICE
Sunday, January 17 at 2:00 p.m. at the Cathedral. Bishop Michael McGovern will deliver the sermon. Limited seating, please contact 618-274-0655 to reserve a seat. It can be viewed live stream on the St. Augustine of Hippo Facebook Page at: staugstrineeaststlouis
Envelopes located in your envelope packet or as you exit church.
The Week of Christian Unity January 18-25
is to help Christians around the world pray for and realize the prayer of Jesus in John 17:21 "that they all may be one." 2021 Annual Week of Prayer for Christian Unity Service Thursday, January 21, at 9:30 a.m. Join via Zoom Meeting https://us02web.zoom.us/j/82069217952?pwd=K3NkenZVZXp5TGZCRnoyMDNKNkJHQT09 OR Dial (312) 626-6799 for audio only. Meeting ID: 820 6921 7952-Passcode: 819142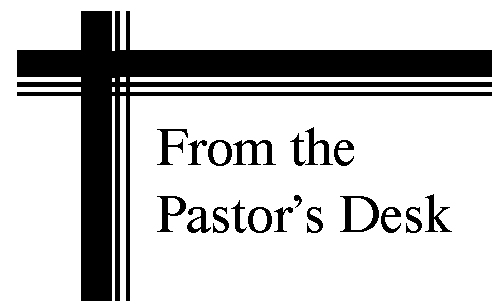 I would like to encourage everyone to try to park in the west or east parking lots, due to concern about your safety parking in front of church. Since the road to the west of church is resurfaced, there is much more traffic, including semis and speeding vehicles traveling in front of church. Please be safe! Fr. Slawomir
RESERVE YOUR DAY TO ATTEND MASS
It is important to call or email office to reserve a day to attend mass, before 2:00 p.m. Friday. 618-648-2490 OR catholic@hamiltoncom.net. If you leave a message, please leave your name, number, and day you want to attend.
Tips for All Worshipers
.pdf
Download PDF • 6.07MB